If you're looking for which On Page element carries the most weight for SEO, then you're at the right place.
Basically, while optimizing your website for search engines like Google there are many factors that come into the picture to rank your website on SERP.
In this article, you will get to know the most important On Page SEO elements and which element carries the most weight while performing On-Page SEO.
Now, Let's dive in.
What is On-Page SEO Optimization?
On-Page SEO is the process of optimizing the On-Page elements of every web page of your website to help search engines as well as users to understand the content of the webpage.
In On-Page SEO you deal with both HTML code and the Content of the page.
Which element is most important for On-Page SEO?
The Title tag is the first essential On Page element that carries the most weight for SEO. As there are many On-Page SEO ranking factors, the title tag plays a significant role and is the most effective On Page strategy in SEO.
Every On-Page SEO element is important to make your website rank higher on Google.
And, with On-Page and Technical SEO, your website will be visible to search engines and users.
The title tag tells search engines and users about the page's context and plays a crucial role in the On-Page activities.
Now let's see what's title tag is.
What is Title Tag in On-Page SEO?
A Title tag is an HTML element displayed on the browser tab as well as on the search engine results page(SERP). It is used on every web page on the internet, which is placed in the head section of the web page. A title tag is also called a "Meta Title".
The Title tag is written as HTML code in the head section as shown below
<head>
<title> On-page SEO Elements </title>
</head>
If your using CMS like WordPress, the title tag is automatically generated on the basis of what is written in place of the page title. Page title also acts as an H1 tag for your blog posts.
But, you can change the automatically generated title tag in WordPress. When you install the SEO plugin there will be the option "Edit snippet", so you can change your page title from the option.
Also Read : ChatGPT for SEO
Why Title Tag is Important
Once you have started On-Page SEO the first thing is to optimize the page's title tag. The title tag is the first impression for search engines like Google and its first impression for users. It tells them what the page is all about.
The three important factors of the title tag are
Search Engine Results page
A search Engine Results page also known as SERP, is a place your targeted users visit after searching any particular query on Google.
SERP is the place where your title is displayed and it is the first impression for users to click and enter into your web page as shown below.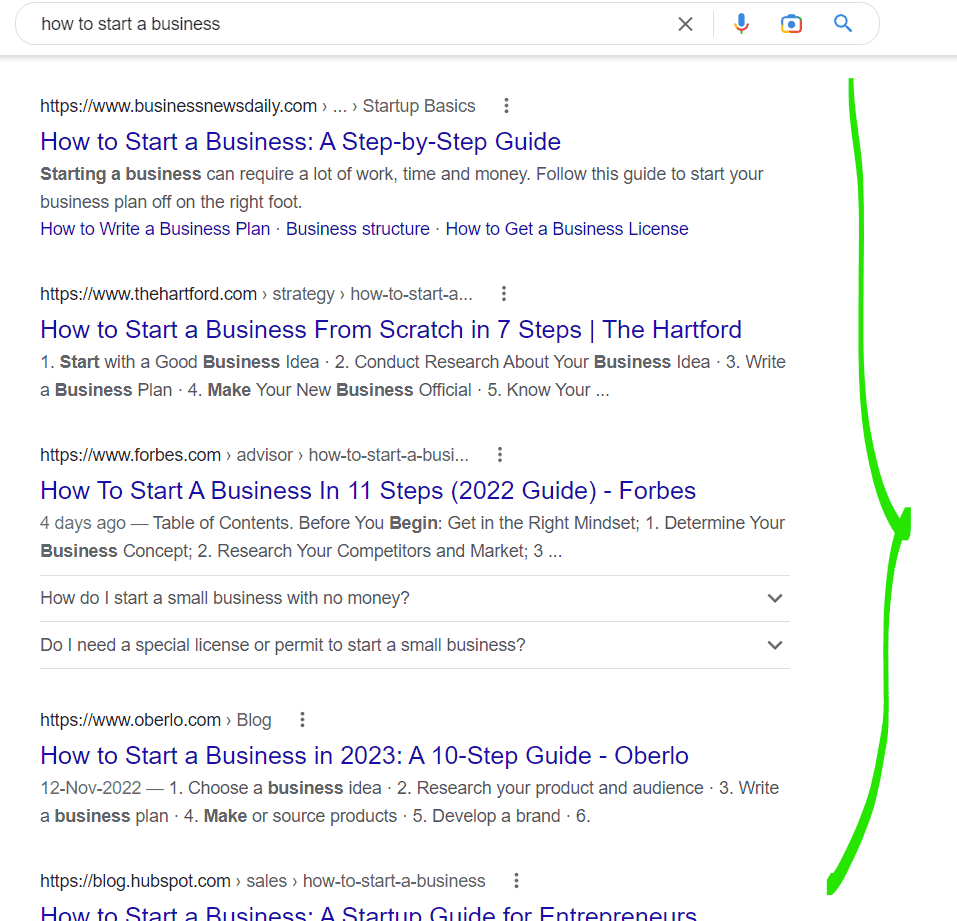 So, your title tag should be impressive and eye-catching to grab the user's attention to click on it and visit the page.
Web Browsers Tab
A web browser tab is a placeholder in the user's browser, whenever users enter your particular page, the browser tab will display the page title on the user's desktop/ mobile as shown below.

It will be easy to navigate the users between browser tabs if the users have opened different tabs on their browsers. And if your title is unique and attention-grabbing users can easily find and know about the page.
Social Media Networks
And another important thing is, when you share or when someone shares your page on social media like Facebook, Instagram, Linkedin, etc. A snippet is displayed with a page title and other things to help users to know what the page is all about to click on it and visit the page. It is displayed as shown below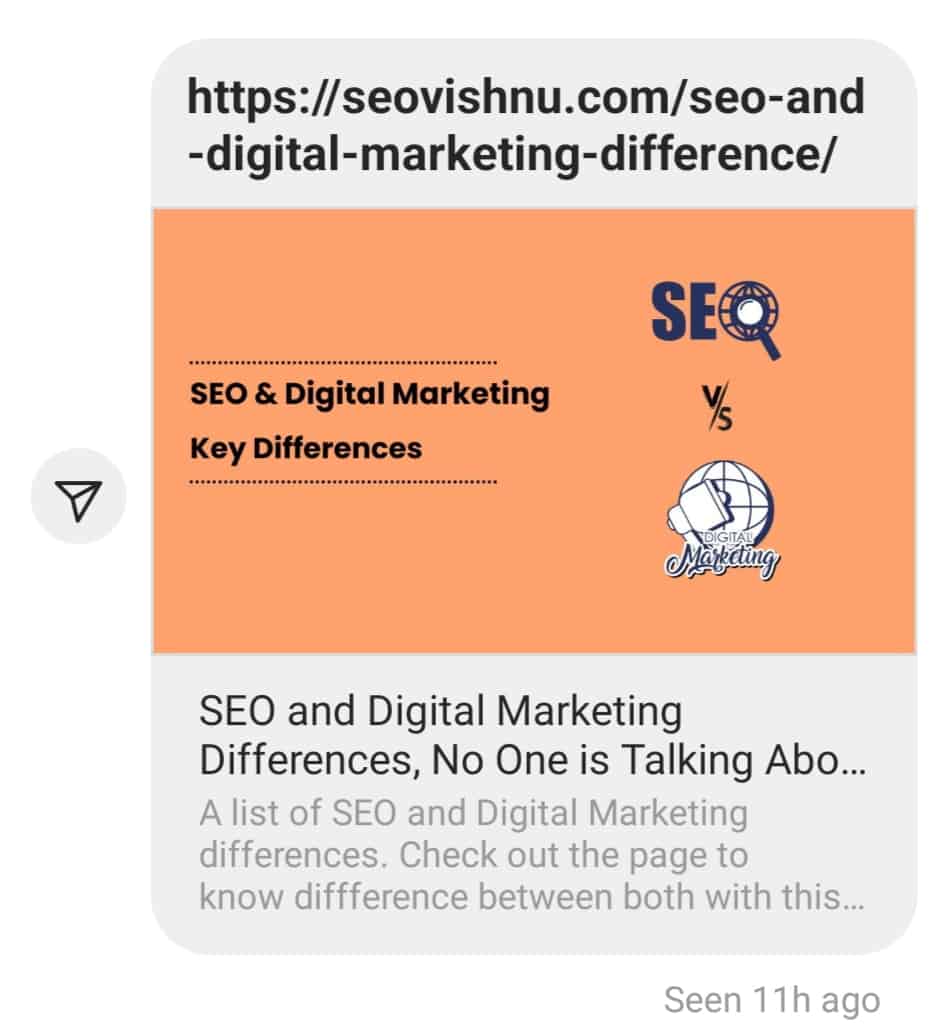 There are many factors that should be considered while writing your title tag to get the first impression with the search engine(Google) and users.
I have made steps on how to write an SEO- Friendly title tag; before that, let's see how you can find title tags for your particular page or competitors' page.
Also Read Short tail and Long tail keywords Differences here!
How To Find Out a Page Title Tag?
If you want to check your page title tag or any particular page title tag, There are three ways to find out a title tag of a page.
Check Manually
Open the browser and Go to the page you want to check the title tag for.
Right-click your mouse anywhere on the page and click on view source or you can press Ctrl+U to go to the view source page.
You will redirect to the view the source page, then press ctrl+F, You will get a "Find box" and search for a title in the box.
Here, you find a page title which is enclosed as <tittle>This your page title</tittle> as shown below.

Move the cursor
Here, you can easily check the page title, by just moving your cursor to the browser tab of the page. It is one of the faster ways to check the page title tag. As you can see in the below image.

Chrome Extension
SEO Meta in 1 click is a free Chrome extension, which helps you to check the Meta title, Meta description, Header tags, and other On-Page elements of a particular page as shown below.

Now, Let's see!
How to create search engine-friendly title tags?
Before creating the title tag, you should remember each and every page of your website should have a unique title tag that includes a homepage, posts, service pages, etc.
These unique title tags tell the search engine how the particular page is different from another page on your website.
Steps to Create an SEO-Friendly Title Tag
Follow the below steps while writing the title tag.
A page title should be short and accurate to the page content.
The minimum guideline for title length is between 400-500 pixels or 60-65 characters. And title length should not exceed 500px or 65 characters because that is the number of characters shown in search results.
But, Google said there is no limit for the length of the title tag, the length of the title tag is externally created but not Google's recommendation.
It is externally created because, If it exceeds 500px or 60-65 characters, your title will be broken at the end and shown dots to the users, which may result in a bad user experience and less CTR.
So always keep the title short and brief about the page, for better user experience and higher CTR.
Always check your competitor's title tag on SERP for a particular page to get ideas before writing your title tag for your web page.
Do not write the same title tag as the competitor, and Google only shows ten unique titles on the SERP of different pages. So your title tag should be unique to rank on 1st page.
Always include keywords in your title tag, but do not do keyword stuffing. Your keyword in the title should place only once and should be used naturally.
If a keyword is placed at the beginning of the title, then it adds more weight to the page and helps search engines and users easily understand the page.
Create title tags for users, not for search engines, and use emotional & powerful words in your titles.
Add brackets in your titles, it is said that having brackets in the title tag has a higher CTR (click-through rate) when compared to titles without brackets.
So, these are the steps you need to take care of while writing the title tag for the web page.
Also Read about: Pros and Cons of SEO here!
Other Most Important On Page SEO Elements
There are a few most important On Page SEO elements, followed by a title tag. Below are some of the other SEO On Page elements you must be aware of. I will discuss all the elements some other day in another article briefly. But for now, let's see what they are.
URL
URL is Uniform Resource Locator, which is the web page's address. URL must be short and include lowercase with the page's primary keyword.
Meta Description
Meta Description is also an HTML element displayed on the SERP under the Meta title tag. It also gives a hint to search engines and users of what the page is all about and helps users to take the desired action.
The guidelines for meta description length can be between 160 – 165 characters.
Heading tags
Heading tags are also HTML elements, one of the most important elements in On-Page SEO. These heading tags help to make your content in a structured format, and they also help search engines and users easily understand the format and context of the page.
The Heading tags are usually six from H1 to H6. ( H1, H2, H3, H4, H5, H6)
The page's main title will be H1, whereas your main points will be H2, and subheadings or sub-points will be H3, H4, H5, & H6.
Keyword Density
Keywords are words or phrases that users type into the search box of Google for information on a particular problem. If you these keywords in your content it will help search engines like Google to understand more about the page.
And, keyword density is measured by how frequently a particular keyword is used in the content and you should use Keywords naturally. If you use keywords as often, it will result in keyword stuffing and your page will not get higher rankings on SERP, and you may be penalized by Google at any time.
There is no ideal keyword density, you can add as much as in a natural way and it should not indicate that the page is keyword stuffed. As per Ahref , if your page exceeds 2% of density you must review the content and adjust it.
Image Optimization
Images are another crucial On-Page element factor for SEO. It likely said that a page with images would get a higher ranking than a page without images. Images make your page attractive and users stay focused while reading or scrolling the page.
And using the alt text for every image is important because Google cannot understand in depth about the particular image. So adding alt text to the image tells search engines like Google about the purpose of the image.
And the pages with images can be ranked higher in image search results and get traffic to the website.
Internal Links
Internal Links are other essential elements of On-Page SEO. Internal links are links from one page to another page on the same domain.
Internal links help search engine crawlers navigate from one page to another page. They also increase user experience by navigating them between the pages.
Internal Links also help to discover new pages for crawlers and index them as quickly as possible.
So, these are the other important elements of On-Page SEO, As I said, I will go through all the elements briefly some other day.
Read SEO and Digital Marketing difference here!
Conclusion
The page title tag carries the most weight for On-Page SEO elements. It is the first on-page element that is visible to search engines like Google and users.
As I said, your title tag should be unique and attention-grabbing to the users to click and visit the site.
As I also mentioned above, some of the important steps for writing SEO-friendly title tags, and you should always be aware of those steps while writing your title tag.
I hope you liked the article about the Important On Page element of SEO. If you have any queries feel free to ask in the comments and I'm ready to read them and reply.
If you're interested to know about local SEO, you can go through this guide benefits of local SEO for businesses.
Thank you! See you in the other article.
FAQs
What are the 3 most important On Page SEO factors?
The three important On Page SEO factors are Meta tags, Content structure, and Internal Linking.
Which is the most important element for SEO?
High-Quality content is the most important element in SEO. All other activities of SEO will come into the picture after producing quality content.
Why is On Page the most in SEO?
On Page SEO is a very important thing in SEO. Without implementing On Page SEO a web page cannot be ranked on SERP.
What 4 pillars are important in SEO?
The 4 pillars of SEO are High-Quality Content, On-Page SEO, Technical SEO, and Off-page SEO.
Which is more important On Page or Off Page SEO?
Both are very important as per SEO, but a web page can be ranked on Google with only On-Page SEO, but it cannot rank only with Off-Page SEO if On-Page SEO is not done properly.