If you're planning to start blogging journey, and looking to know advantages and disadvantages of blogging, then you're at right place.
Blogging has quickly became a powerful platform for both individuals and businesses in today's digital era. And, blogging offers numerous benefits and drawbacks that need to be understood before starting your journey online.
In this article, I have covered in depth of both advantages and disadvantages of blogging that will give clarity for you to start your own blog.
Let's dive into it.
What are the Advantages and Disadvantages of Blogging
Blogging is the number one medium to improve the online presence by sharing knowledge, personal experiences, and brand marketing.
And, there are many advantages and disadvantages of blogging, but here is the list of top pros and cons of blogging that you need to know in the blogging journey.
| Pros | Cons |
| --- | --- |
| Work From Anywhere | You will be Alone |
| You're the Own Boss | You Need To Invest |
| Monetization Opportunities | Require Maintenance |
| More Energy To Work | Time Consuming |
| Builds Personal Brand | Pressure With Current Trends |
| Create Your Community | No Steady Income |
| Networking | Not All Bloggers Make Money |
| Helps to find clients easily | Your Creative Process Will Exhausted |
| Improves Your Skills | You Need Discipline |
Now, let me take you through each mentioned Pros and Cons of blogging to give you clarity.
Top 9 Advantages of Blogging
1. Work From Anywhere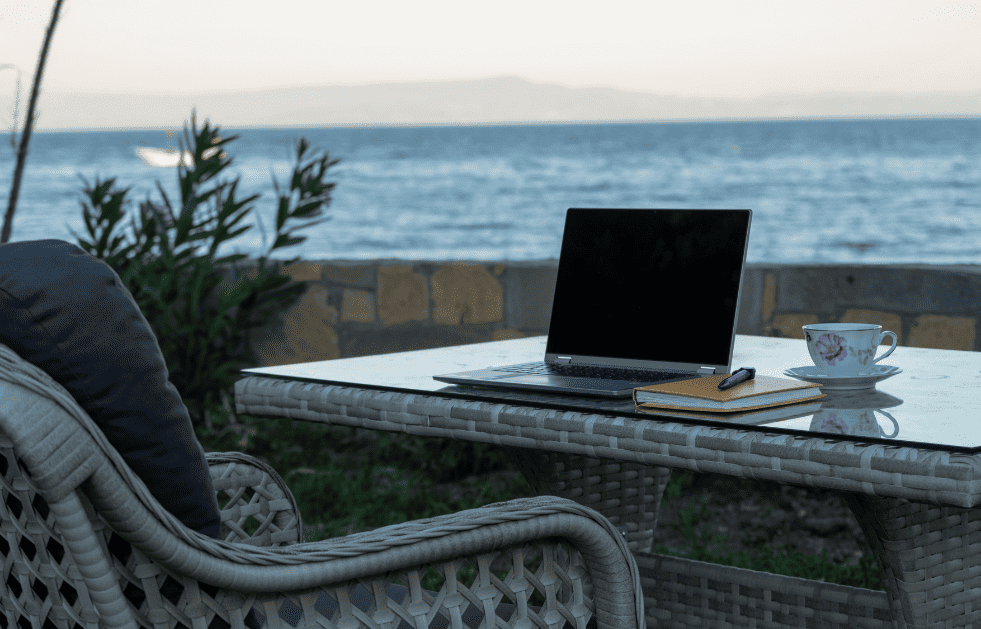 The number one benefit of Blogging is it provides you the freedom to work from anywhere. It means you can start your blogging journey from your comfort zone and avoid those traditional office environments.
Blogging is a digital nomad lifestyle that allows you to work from anywhere from the comfort of your home, Cafes, by travelling, or by staying at hotel rooms, etc., from any location with an internet connection.
2. You're the Own Boss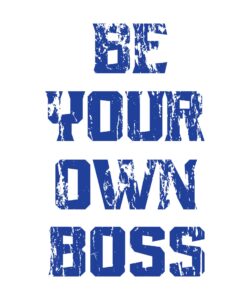 If you're an employee and don't like your job and working under your boss, then Blogging is a great way to become a boss yourself.
Unlike traditional jobs, Blogging allows you to work on your own rules. You don't need to work under a boss from 9 to 5; you can work independently without anyone's permission.
As said, you will be your boss and are free to do anything. You can plan your work accordingly and start working on it per your schedule.
3. Monetization Opportunities (Great Source of Income)
Blogging is a business that provides you with an excellent source of income with a wide variety of monetization opportunities.
Many successful bloggers have turned their passion for blogging into a great source of income through opportunities that blogging provides.
Blogging is not only a platform for sharing thoughts. It also offers monetization strategies such as
Ad Revenue: You can Display ads on your blog to generate revenue based on views and clicks.
Affiliate Marketing: You can promote products or services of others and earn commissions for a sale through your affiliate link.
Sponsored Content: You can partner with brands for sponsored posts on your website.
Digital Products: You can create and sell ebooks, courses, templates and other digital products on your blog.
As a blogger, you can combine all the income streams mentioned above to diversify the revenue sources and not depend on one single income source.
So, Once your blog gets authority and if your content is valuable to the readers, it can generate income passively without you needing to work actively on it.
4. More Energy To Work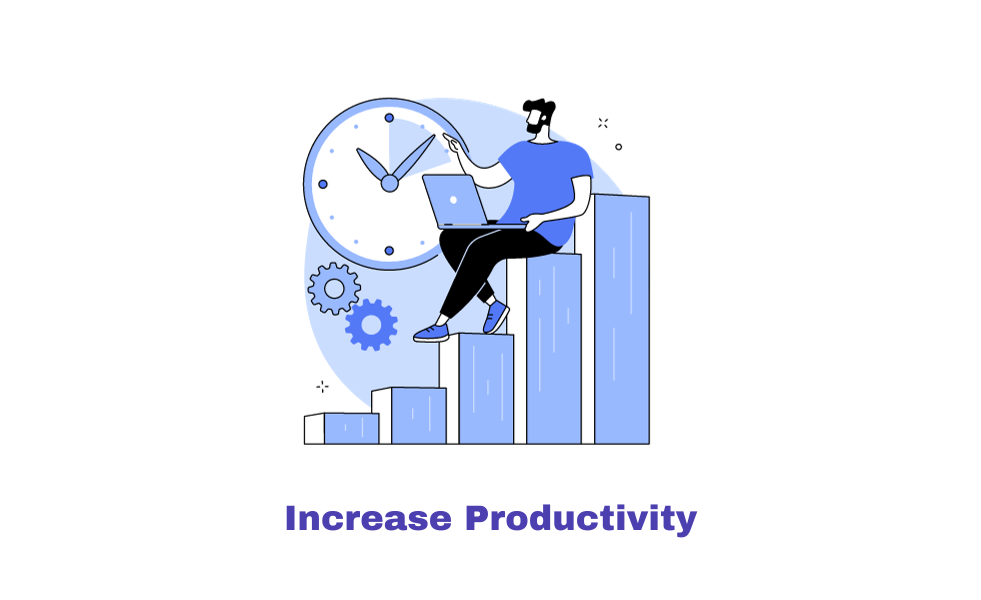 Blogging offers excellent flexibility and independence, you will no longer need to grind from 9 to 5 as you do in the job and waste countless hours and energy.
As discussed, blogging allows us to work from anywhere and anytime. So, it helps to save more energy and increase productivity accordingly.
For example, when you work at the office, your boss will take all your energy on the given tasks from 9 to 5, and when you return home, you will be tired.
But, coming to blogging, it's your own time. You can do whatever you want in your own time and save energy to work more at your own pace.
5. Builds Personal Brand
Blogging is a business that can be used as a valuable asset and helps you create awareness about yourself in the specific niche among your audience and build your brand.
By constantly publishing high-quality, informative content on your blog, your blog becomes a reliable source of information to the audience, and that builds trust and positions you as an authority in your niche.
Your Personal brand leads to opportunities like guest speaking, collaborations, and business partnerships in the long run.
6. Create Your Community
Blogs are a great way to interact with your audience and create a community of readers in your niche.
As blogging is an effective communication channel, it allows you to keep your community up to date by regularly updating the latest news and offerings related to your niche or business.
So, Consistent communication through your blogs helps create trust with existing audiences and keep them engaged with your blog or brand.
And you can provide offerings to your audience via special promotions, discounts, or early access to products and services exclusively to your loyal readers.
7. Networking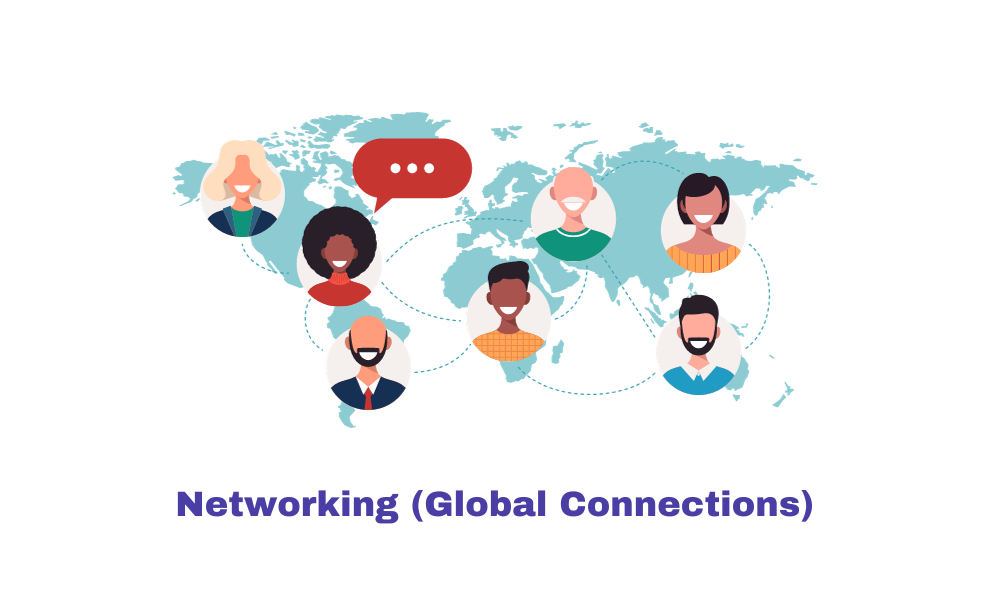 The great advantage of blogging is it allows you to connect with international people in your specific niche or industry.
In the blogging process, you can connect with your fellow bloggers, industry experts and mostly your target readers worldwide.
Blogging offers access to events and conferences in the industry and helps you network and connect with like-minded people.
8. Helps To Find Clients Easily
Suppose you plan to provide services such as consultation, freelance services, or any other services in your specific niche. In that case, blogs can be a great way to find your clients internationally.
That means your blog readers may want your services, as your content may position you as an authority person in your niche. You can be available 24/7 through your blog and connect with them whenever they need your help.
You can give your time to your readers or clients, and in the process, you can get more and more prospect's emails or contact form fill-ups. So, connect with them and serve them.
9. Improves Your Skills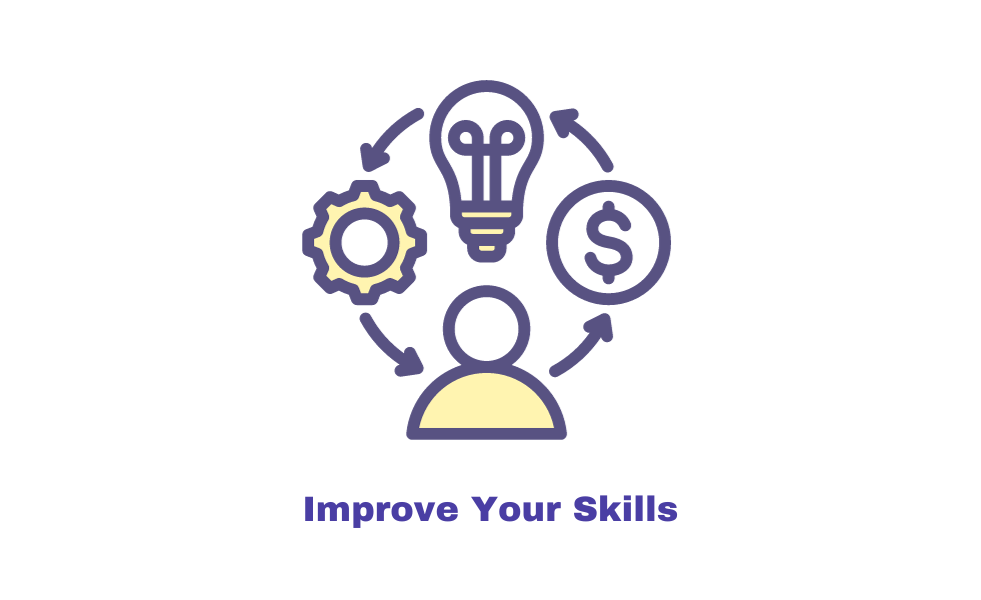 Blogging helps you focus on different activities while running your blog, such as writing, graphic designing (canva), WordPress, SEO optimization, etc.
The blogging journey will help you to improve your skills and build hands-on experience.
It not only builds experience but also helps you constantly learn new and different things and expand your knowledge to areas other than your specific niche.
Top 9 Disadvantages of Blogging
1. You will be Alone
The main disadvantage of blogging is you need to be alone in this journey. You will no longer have a corporate lifestyle, such as a team, colleagues, Friday parties, etc, until your blog grows and builds a team yourself.
You're the lonely person working on your own blog from your home and will try to make business from it in the long run.
Being alone is not only for you, but every blogger goes through this feeling, and it's a common problem among all the bloggers who work from home office.
So, if you're planning to start a blog, you must prepare for this crucial disadvantage of blogging.
Here are specific tasks you can do to feel better and avoid loneliness and frustration in the journey.
Working at Cafes or Co-Working Places.
Interacting in social gatherings with friends and families
Connecting with other bloggers for discussing or spending casual time.
Starting a Interviews (Podcasting)
2. You Need To Invest
Many people say you don't require any investment while starting a blog. But it's Wrong.
You must invest in quality products or tools to make a business from your blog. And, If you want to start a hobby blog, you can use free platforms like Medium or Blogger.
Starting a blog will be cost-effective (Investing in Domain name & WordPress Hosting). But, once your blogs start growing and building authority online, you need to invest in advanced plugins, Premium themes, and other marketing tools for better customization, optimization, and security for the blog.
3. Require Maintenance
In blogging, there will be a few sets of responsibilities and challenges that you need to maintain your blog regularly.
You must frequently update your blog to remain engaging, relevant and search-engine friendly.
Also, there will be technical Maintenance, including updating plugins, Security dealing with spam comments, broken links and other technical glitches that require immediate attention and solutions from your side.
4. Time Consuming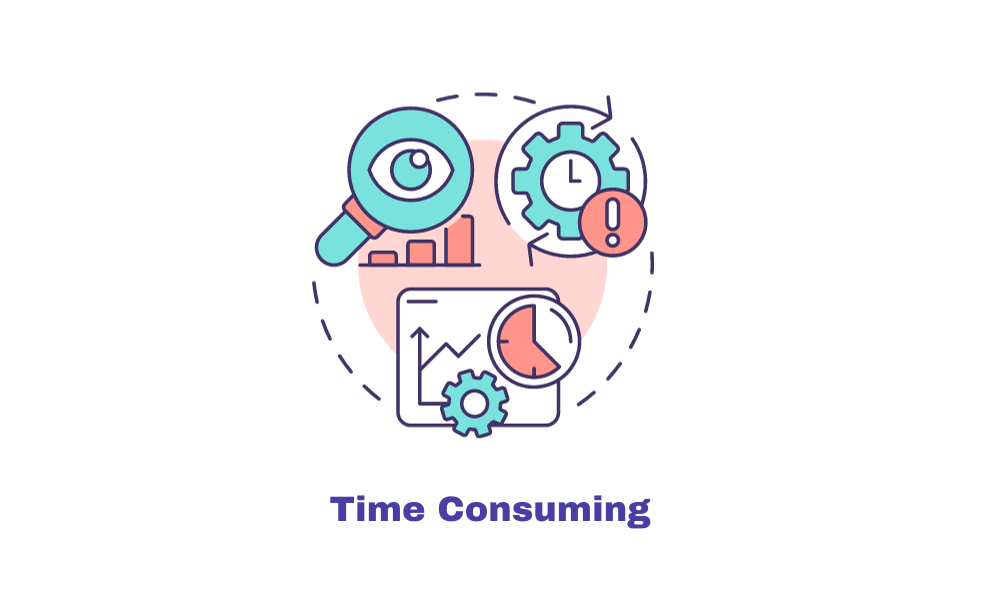 Blogging is not a "get-rich-quick" scheme; instead, it requires your commitment, time and effort to see success.
Producing high-quality, informative content takes time. You or the assistant writers need to do thorough research before writing the content and craft engaging visuals to add them to the content.
Also, you need to promote your blog through SEO, social media, and Email promotion.
As a new blogger, you must give time to learn and acquire skills related to writing, SEO, marketing and website management.
5. Pressure With Current Trends
As the digital landscape constantly shifts, as a blogger, you must adapt quickly to evolved market trends.
Search engine algorithms often change, impacting the visibility and traffic to your blog. And as social media platforms develop, their usage will alter your promotional strategies and reach.
As a Blogger, you must adapt accordingly to maintain relevance within the audience and stay at the top of mind with readers by following the current trends.
6. No Steady Income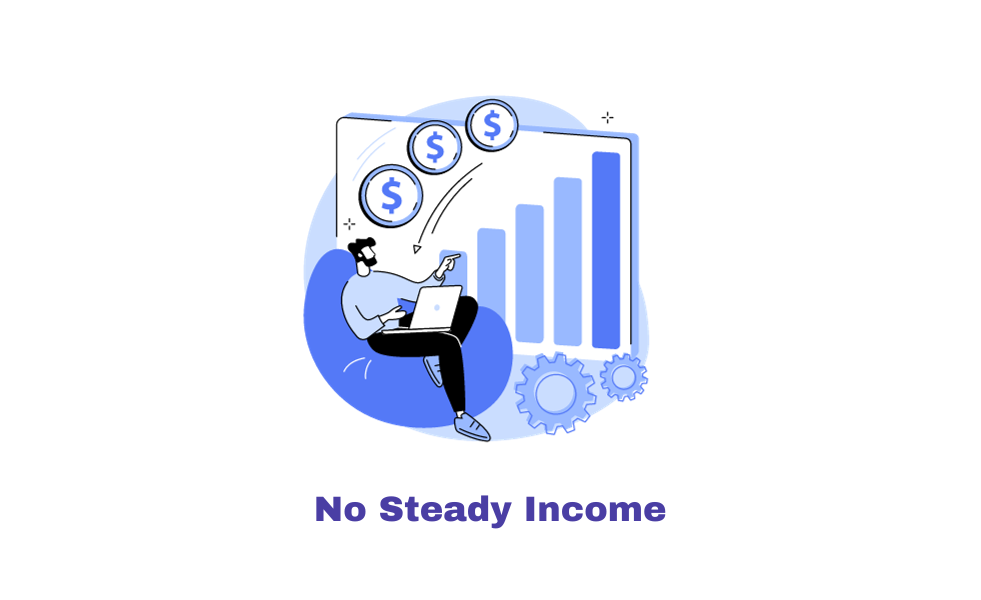 Blogging can be financially rewarding; however, you need to understand that blogging does not guarantee steady income streams.
Building an income from blogging takes time; as a new blogger, it may take several months or years to see the significant earnings from your efforts.
Your earnings largely depend on a few factors, such as niche selection, content quality, traffic and monetization strategies.
7. Not All Bloggers Make Money
Yes, you heard it right! Unfortunately, only some bloggers make money and achieve financial success.
Success with blogging depends heavily on finding suitable monetization strategies for your niche and audience.
Particular niches are more profitable than others, while bloggers who operate within highly competitive niches might struggle to generate significant income from blogging.
As millions of blogs come out daily, with a highly competitive market, making your presence among such an oversaturated niche can take time and effort.
8. Your Creative Process Will Exhausted
Creative processes can be draining, and you might struggle with writing or producing the content as a blogger. With so much online content, it is challenging to provide original content.
Some blog topics have already been extensively covered, and it is more challenging than ever to offer something original and fresh to readers that requires more effort and creative ideas.
Every new topic requires extensive research, which can take time. As a blogger, you must balance creativity and accuracy in content coverage.
9. You Need Discipline
As a blogger, you need discipline. Blogging is like your own business, and where you work from the comfort of home.
So, most bloggers will not plan any schedule to work on the blog. If you randomly work on your blog at whatever time you want without any program, you will burn out in the process, and you will break the discipline.
It would be best if you planned to run your blog, such as scheduling specific time for researching topics, writing content, optimizing for Google, and learning new things to stay updated within your niche.
Conclusion
Blogging can be a great choice if you want to start your website and express your thoughts to the world in a specific niche.
However, as mentioned above, there are both advantages and disadvantages of blogging, but starting your own blog can bring opportunities to learn new skills and make money in the long run.
Besides making money from your blog, blogging has some disadvantages, such as being time-consuming and having no steady income. Maintenance and optimization, etc, while you are starting.
Blogging is not a quickly rich platform. You must have dedication and patience to see results and make money from blogging.
To conclude the pros and cons of blogging, Before starting, you need to decide whether blogging is for you.
If you think you will benefit from running a blog, you must start and keep working on it.